Source the latest electronics direct from Asia's leading manufacturers!
Add the latest must-have electronics to your product line-up with a visit to the world's biggest electronics sourcing event –Global Sources Electronics at AsiaWorld-Expo, Hong Kong. The show runs on October 11–14, 2015 with 3,500+ booths of Consumer Electronics, Electronic Components, and Security Products.
With 90% exclusive exhibitors, the show is Asia's leading sourcing event for consumer electronics,Electronic Components, and Security Products, and the platform of choice for a growing number of buyers, including big-name importers like Samsung, Hewlett-Packard and Panasonic.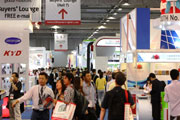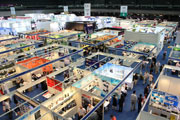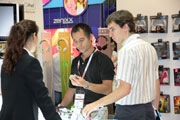 Visit the show to see more than 1,200 booths of computer peripherals, terminals and networking products, over 1,000 booths of the latest and most in-demand home electronics, smart lighting, gaming accessories & peripherals, electric personal transporters and Asia's biggest sourcing pavilion for in-car electronics. You'll also find a complete range of switches, interconnects, power supplies and much more among out 500 booths of specialized electronic component sourcing, and more than 400 booths dedicated to the latest in security technology, including smart home systems, alarms, automation and integration systems, and smart surveillance.
Take a closer look at the latest products with our special Experience Zones. Inspect the inner workings in the Electronic Components Tear-Down Zone. Explore the latest home system integrations in the Smart Home Products Experience Zone, and take the latest drones and electric personal transporters for a test-drive in their respective Zones!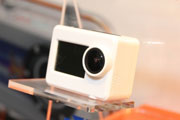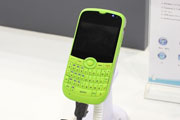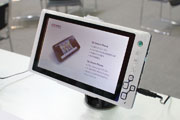 Not only are 90% of our exhibitors exclusive to our shows, but the majority are direct manufacturers. Because of this, you can cut out the middleman, sourcing directly from dependable manufacturers for the best prices and flexible terms on production and delivery. Plus, our Product Showcase expands your sourcing options even further with hundreds of featured products, most from non-exhibitors.
Before, during and after our shows, buyers benefit from our exclusive online services, including extensive product previews with thousands of product photos viewable online, detailed exhibitor information and customizable search functions.
The world's biggest electronics sourcing event continues after a gap of just three days – on October 18–21, at the same venue you'll find 2,300 booths of the latest smart phones, tablets, wearables and accessories. One admission badge gets you into all eight days of Global Sources Electronics! Don't miss this unbeatable opportunity to source the products that will boost your business.
Exceptional buyer experience
The Fairs are expertly designed to be an outstanding buyer experience – efficiently organized to help you source without stress, with every booth on one floor, and extensive on-site services.
Sited right next to Hong Kong International Airport, AsiaWorld-Expo is a world-class exhibition venue ideally located for buyers flying into Hong Kong. It's just one minute away from the airport and less than 30 minutes from downtown Central via the Airport Express train, arriving at its own dedicated station.
Free & exclusive on-site buyer services
Sourcing & Trend Seminars
Learn about new market trends and China sourcing strategies at Asia's most extensive free conference program. Noted industry experts will lead seminars and answer your questions in interactive panel discussions.
Show Magazine
Get detailed information on the Fair exhibitors and other verified suppliers, plus their product specs in the new show issues of our vertical sourcing magazines, available in an easy-to-carry booklet or CD-ROM.
VIP Office Suites
Hold meetings or catch up on work in fully equipped on-site suites.
Global Sources Cafe
Pre-registered buyers with coupons can enjoy free coffee, tea, or soft drinks daily while mingling with fellow buyers in this relaxed refreshments area.
Plus contests and in-show events!
Adapt to changing technology and market demands with the latest in: