International buyers flock to Hong Kong for the latest electronics sourcing
The fall 2014 Global Sources Electronics & Components Fair welcomed huge crowds to AsiaWorld-Expo in Hong Kong on October 11–14, 2014. Visitors from around the world attended the show to source the latest and best in consumer electronics for the home, automobile and office.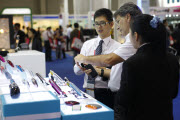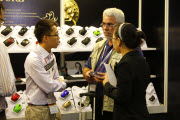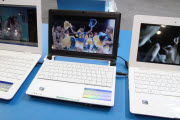 With 90% exclusive exhibitors, the Fair is Asia's No. 1 show for consumer electronics and the sourcing platform of choice for a growing number of buyers. Major buyers at the October show included representatives from Casio, Ebay-Paypal, Google, Logitech, Panasonic, Samsung, Toshiba, Verizon Wireless, Walmart and Walt Disney Imagineering.
Buyers enjoyed free, exclusive on-site services including VIP Buyers Office Suites with complete office set-up and unlimited Wi-Fi, sourcing seminars with interactive panel discussions, a special Global Sources show magazine, a buyers' lounge area with Internet access, an extended product gallery, and free refreshments at the Wine & Cappuccino Bar.
Access the event page online for more information on the autumn Fair, to get in touch with attending suppliers and to browse their products for up to two months after the show period.
For your next chance to meet reliable suppliers via Asia's trusted sourcing platform, catch the Fair's upcoming fall edition at AsiaWorld-Expo, Hong Kong on April 11 to 14, 2015.