Global Sources Home Products Show brings experienced suppliers from China to southern African markets
Suppliers from China showcased their latest products at the annual Global Sources Home Products Show in Johannesburg on November 13-15, 2014. Held at Johannesburg Expo Centre, the Fair gave buyers the opportunity to source directly from reliable China-based suppliers in one convenient location.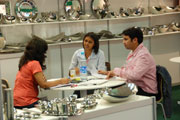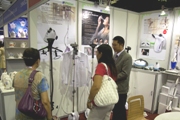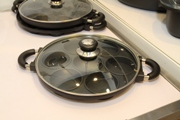 The three-day Fair welcomed thousands of visitors to interact directly with Chinese manufacturers of home products. These buyers took advantage of the unique opportunities afforded by Global Sources Home Products Show to grow their business efficiently and with confidence. The attending suppliers included experienced fashion exporters with a keen interest in exploring and serving the needs of the South African and regional markets.
Buyers also enjoyed free, exclusive on-site services including sourcing seminars with interactive panel discussions, a special Global Sources show magazine, a buyers' lounge area with internet access, an extended product gallery, and refreshments at the Global Sources Cafe.
For your next chance to meet reliable suppliers via Asia's trusted sourcing platform, catch the Fair's upcoming edition at Johannesburg Expo Centre on November 12-14, 2015.