Source the latest home products from China-based manufacturers!
Stay ahead in the marketplace with a visit to China Sourcing Fair: Home Products at Miami Beach Convention Center on June 19-21, 2014.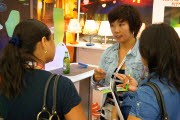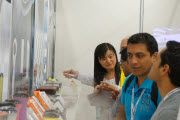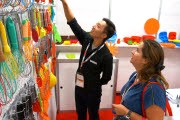 Launched in Shanghai in 2003, the China Sourcing Fairs quickly caught on in other key markets around the world. Today they are some of the largest China-products events in international markets including Hong Kong, India, South Africa, Brazil, the United States, and the UAE. Wherever they take place our events have one focus: to provide buyers with direct access to a wide range of reliable Greater China suppliers.
Our Miami home products show will feature exhibitors offering kitchenware, household products, bathroom accessories and much more. Many of our exhibitors are direct manufacturers, which means you can cut out the middleman and negotiate face to face for the best deals. All of them are highly motivated about serving the export markets of the Americas, traveling all the way to Miami to make that direct connection with the region's buyers.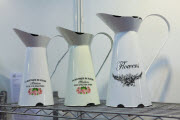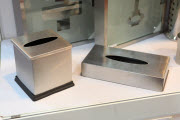 Many China Sourcing Fairs exhibitors have been exporting globally for years – some of them for decades. They are the brands behind the brands, making products for some of the world's leading companies, manufacturing to international quality certifications for top export markets around the world.
Buyers from across the region attended our 2013 China Sourcing Fairs in Miami and 2014's will be even better. Don't miss the event at the very center of Greater China trade with the Middle East!
Buyer-friendly sourcing venue
Conveniently located in the major trade hub for the US, Caribbean and Latin American markets, Miami Beach Convention Center boasts world-class facilities to make your sourcing experience efficient and enjoyable.
Free & exclusive on-site buyer services
Make use of these complimentary and special on-site Fair amenities:
Sourcing & Trend Seminars
Learn about new market trends and China sourcing strategies with our extensive free conference program. Noted industry experts will lead seminars and answer your questions in interactive panel discussions.
Show Magazine
Get detailed information on the Fair exhibitors and other verified suppliers, plus their product specs in the new Show Issue of our vertical sourcing magazines available in an easy-to-carry booklet or CD-ROM.
Buyers' Lounge
Enjoy free Internet access, browse magazines and research reports.
Global Sources Cafe
Pre-registered buyers with coupons can enjoy free coffee, tea, or soft drinks daily while mingling with fellow buyers in this relaxed refreshments area.
Adapt to changing market demands with the latest in: